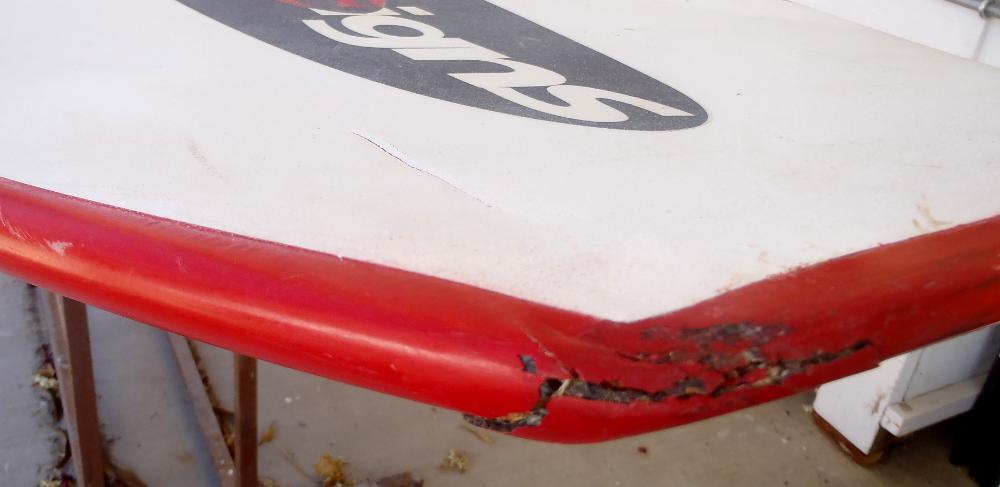 uh-oh
someone is angling for frequent flyer status?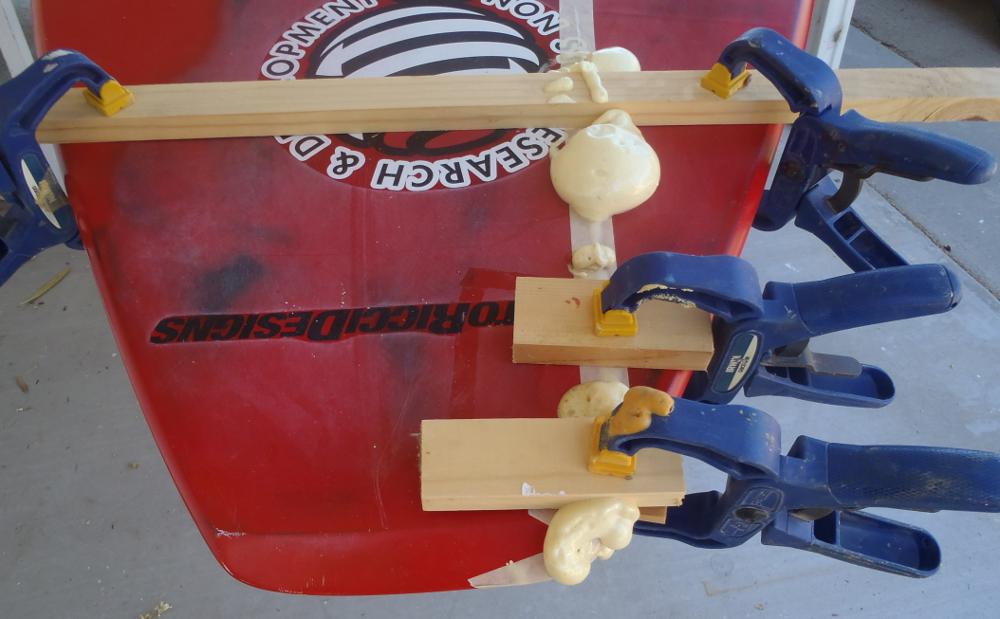 clamp to shape and inject Marine Urethane, to keep it there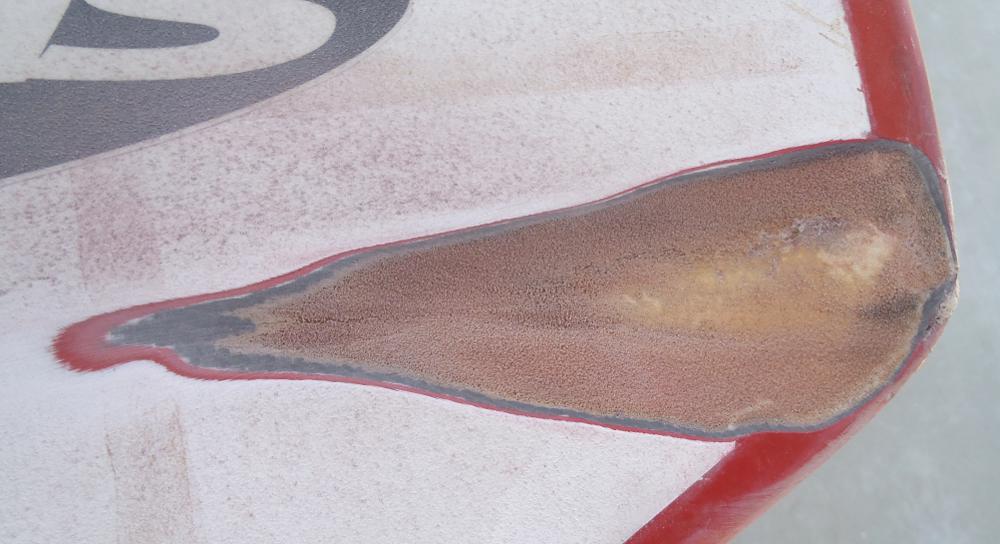 bevel-grind deck crease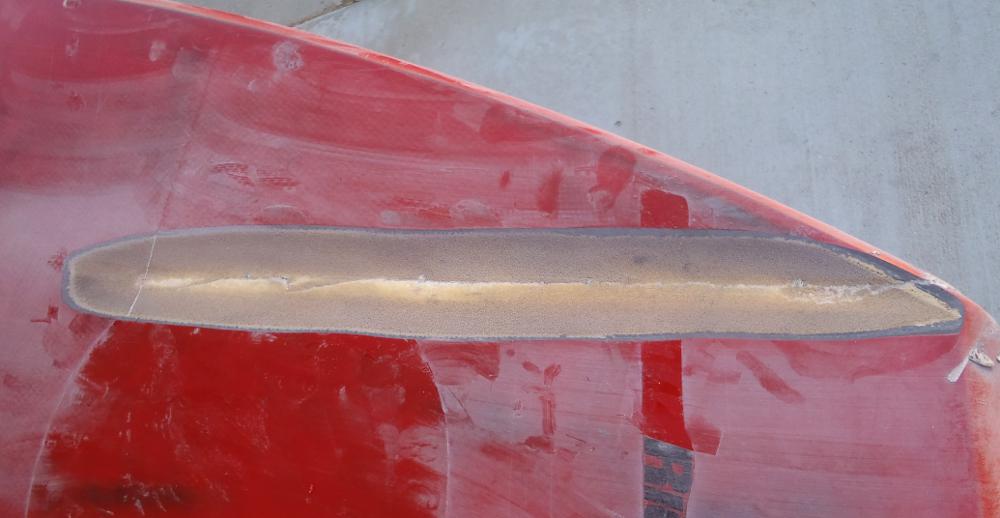 ditto for bottom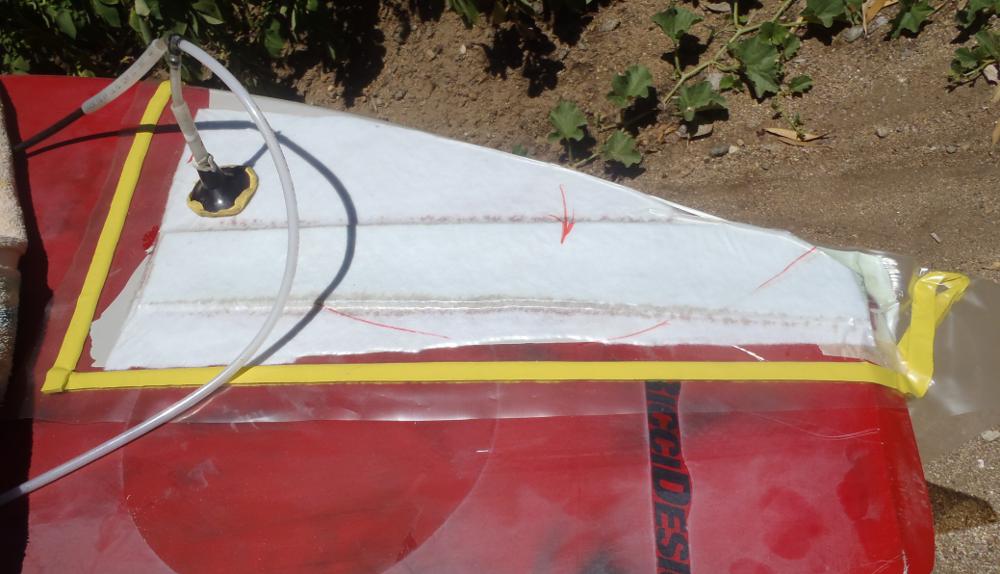 bag new inner glass and Divinycell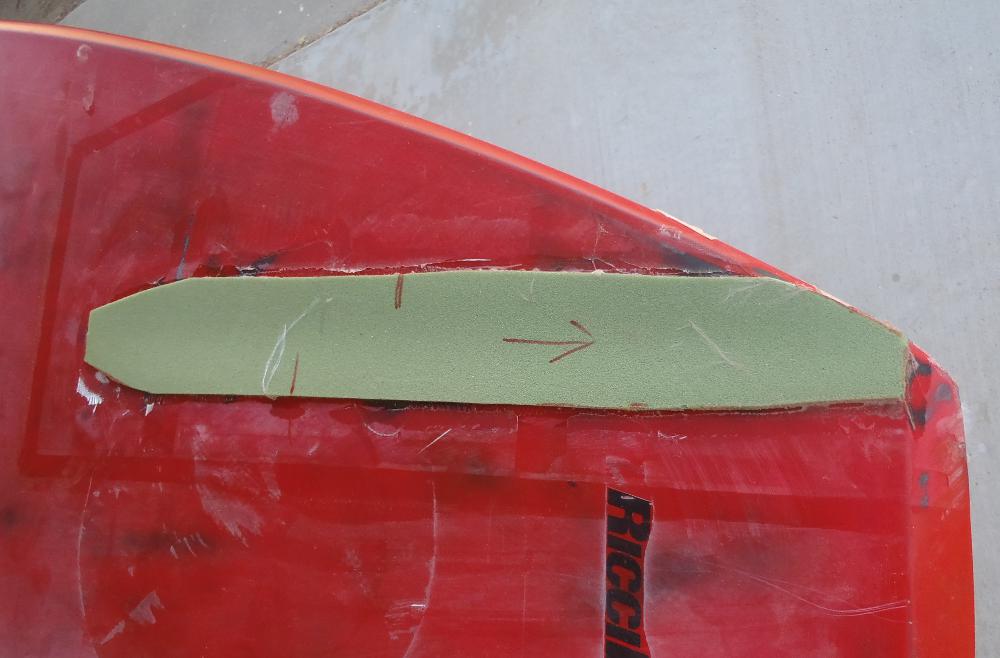 odd-looking when it first emerges after bagging, isn't it?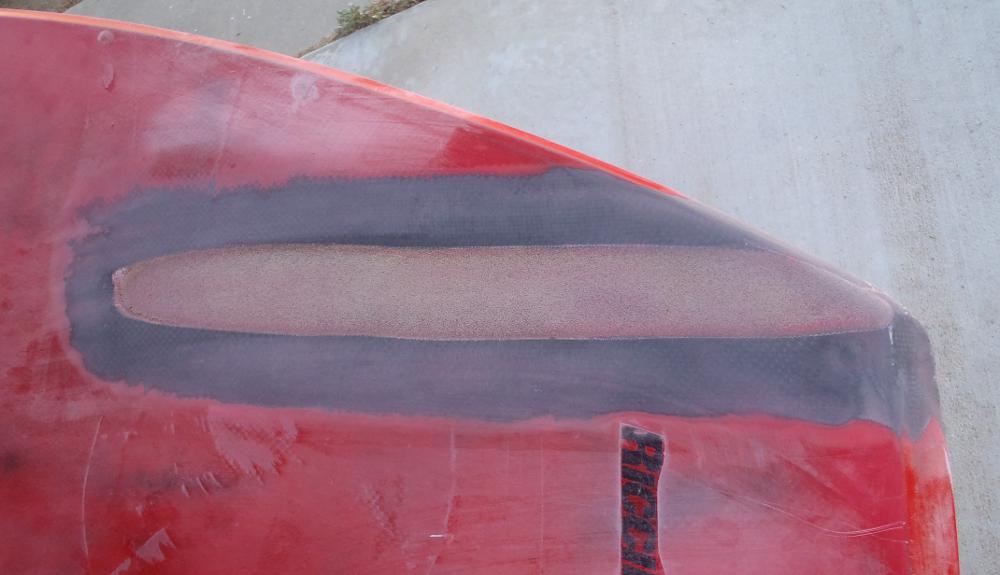 but it makes sense once I've knocked it down to be flush with the adjacent stuff!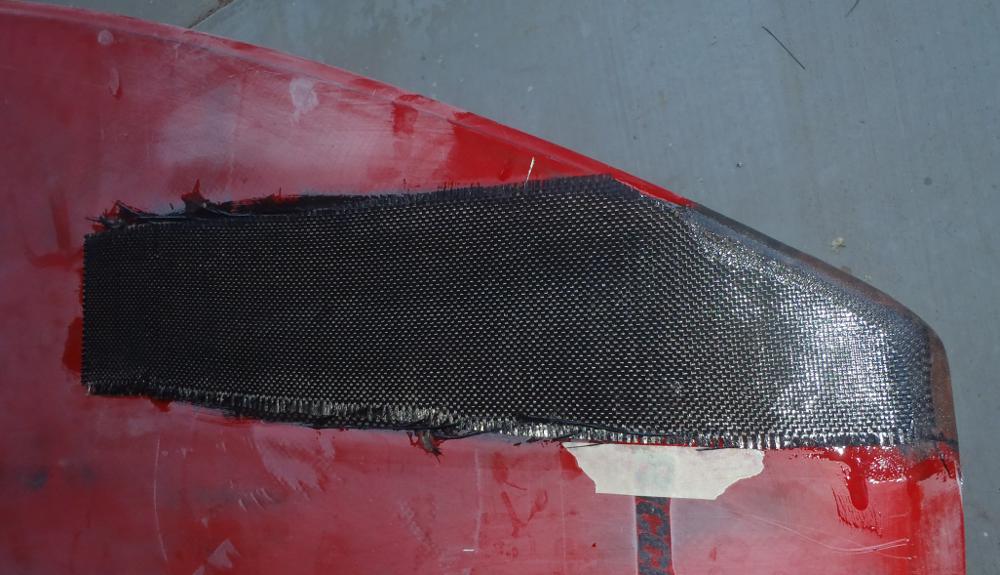 laminated over with Carbon, with a couple of layers of lighter glass cloth covering the curvaceous edges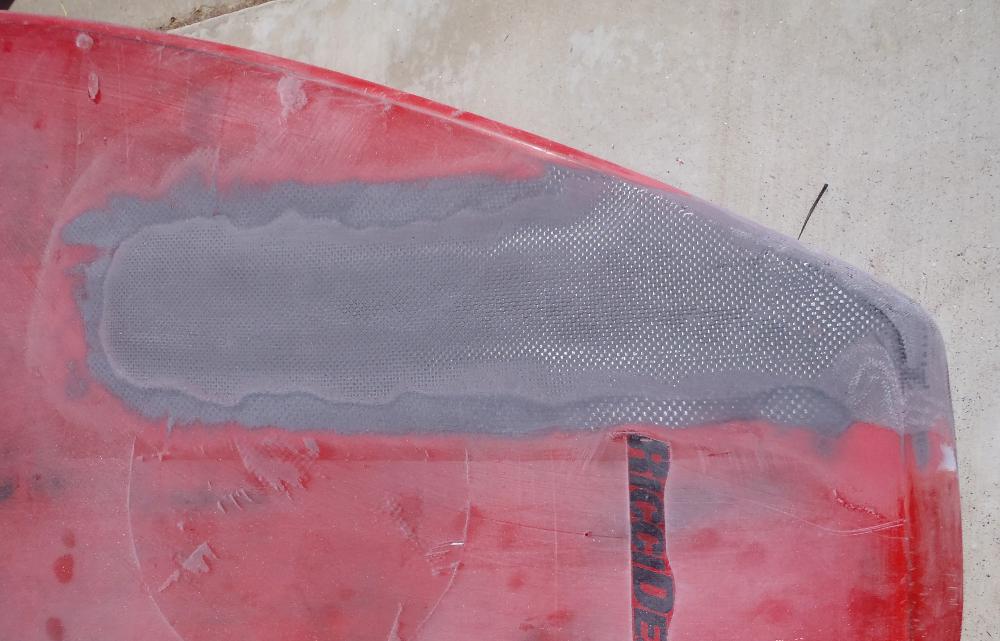 new Carbon lams feathered out - she needs a bath, soon!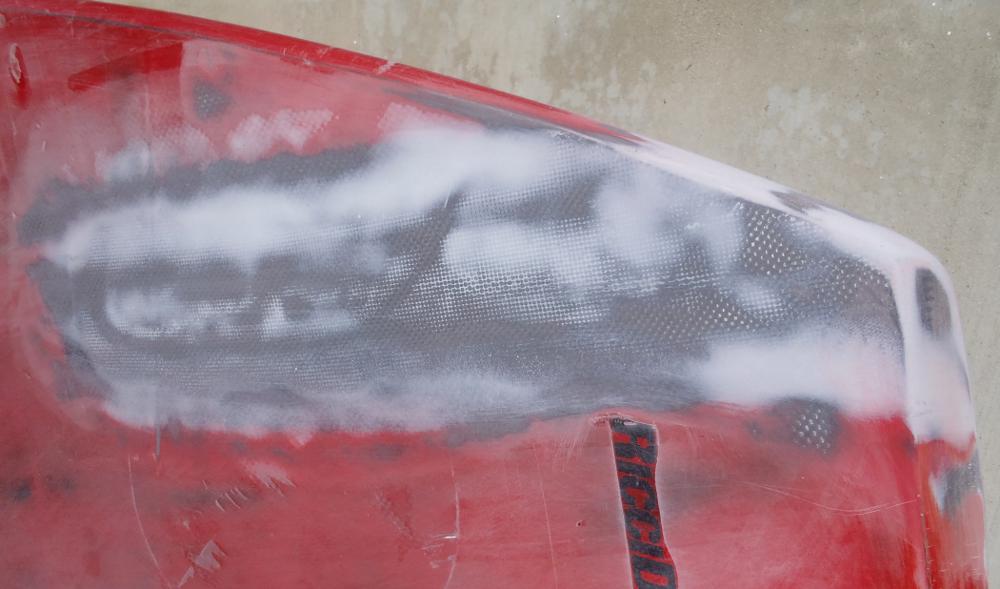 texture filled with VC, sanded, primed, and sanded some more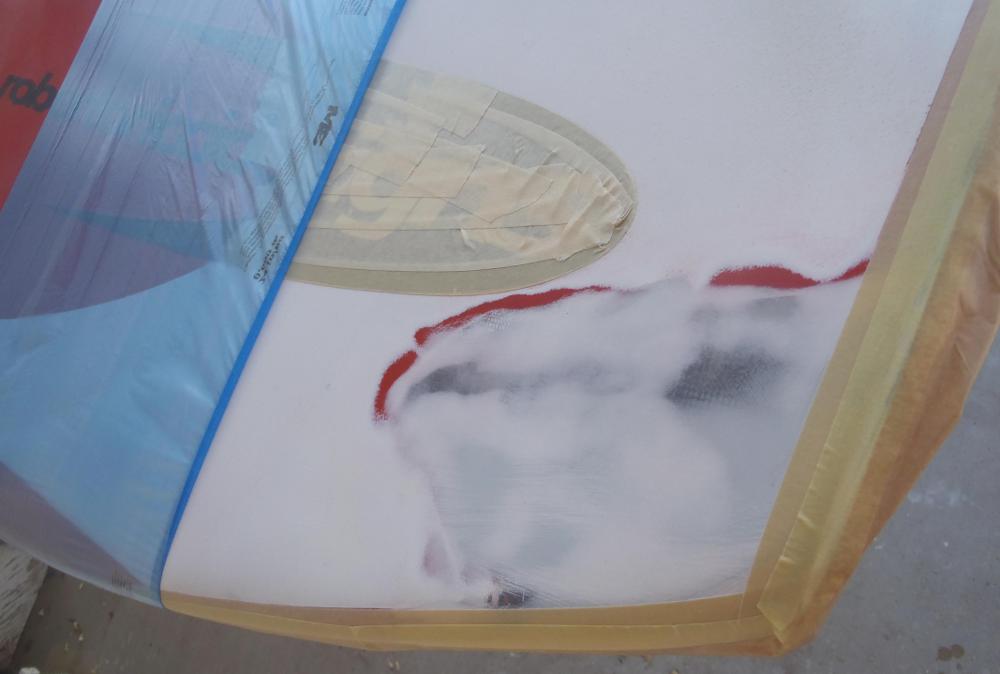 deck @ nose taped off & ready for paint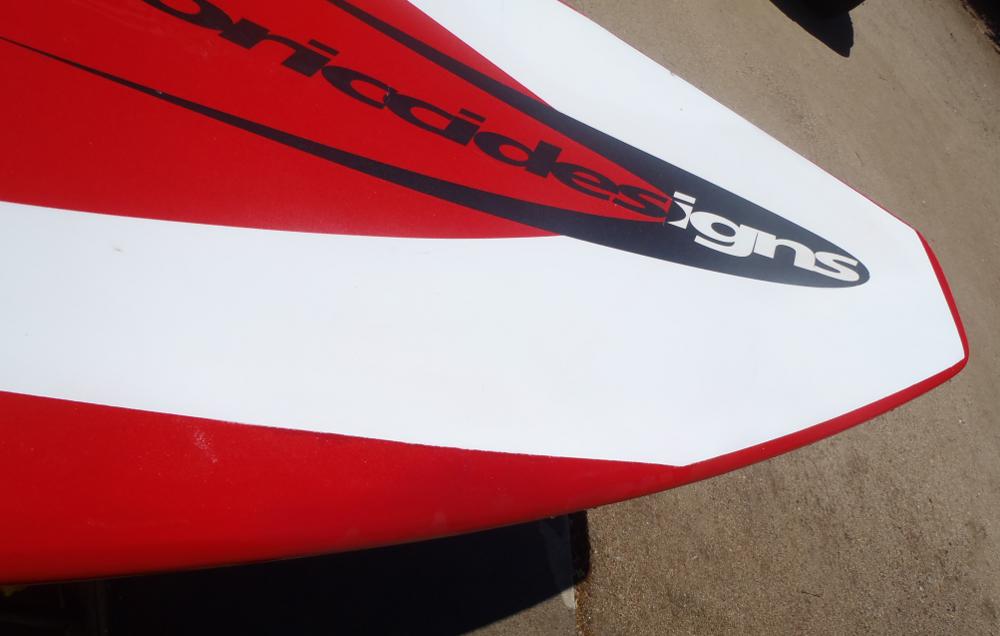 deck @ nose painted and non-skid touched up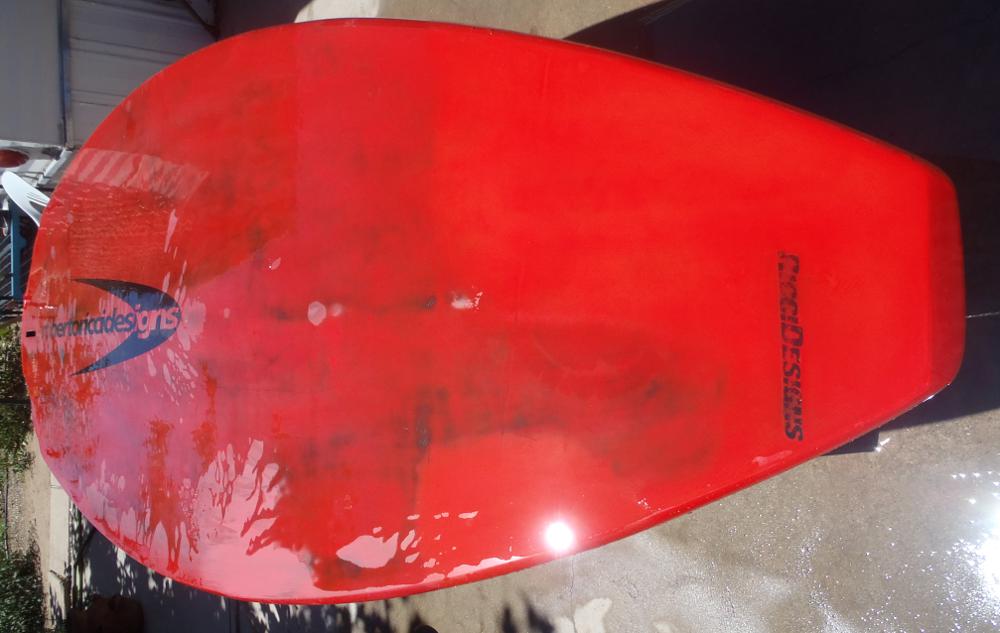 bottom painted and rubbed out; the whole thing given a good bath. weight gain 1/8oz since last visit